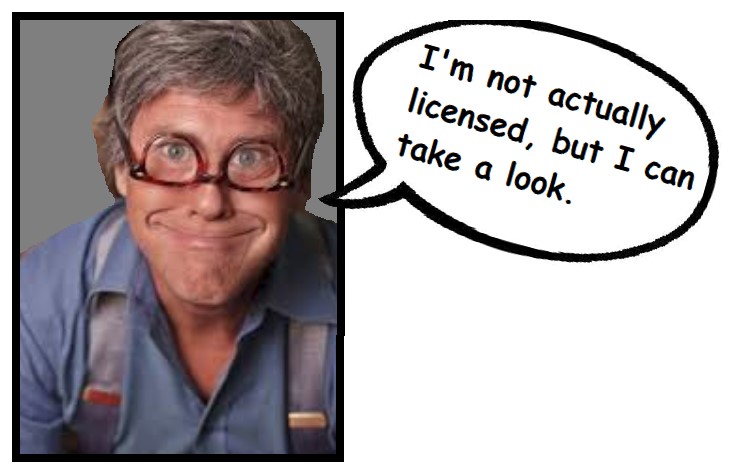 That's right – there are all types of people conducting Home Inspections who aren't properly licensed. Most of them probably don't even realize that they're committing a crime.
Home Inspectors who failed to renew their license.
Home Inspectors who failed to complete state-required continuing education.
Contractors conducting Home Inspections (not repair quotes) without a Home Inspector's license.
Team Inspectors working under one guy's license.
Home Inspectors who conduct other types of inspections that require separate licenses (Radon, WDO, Mold Assessments, Drone Inspections, etc.)
Most recently I've heard of so-called "Home Consultants" who offer a cheap walk-through inspection with a verbal explanation of their findings, but no report.
Sure, there are Home Inspectors who offer a "Walk-Through Inspection," for about $250.
But if you really want to save money you need not spend more than $100.
Look around enough & you'll find folks who call themselves "Home Advisors" who offer "Home Examinations," or "Home Consultations." This is because they are not Licensed Home Inspectors & what they do does not meet the state definition of a Home Inspection. They simply walk around the outside once and then through the inside looking around with no tools, taking no notes or photos, and then they give a "verbal report" of what they saw after spending about 10-15 minutes at the property.
Obviously, with these types of Cheap "Inspections" you get what you pay for.