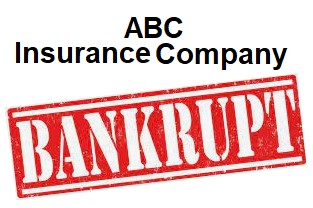 Many people had difficulties getting Home Owners Insurance BEFORE Hurricane Ian. Now, it's likely to be even worse!
Even before Ian, many property insurance companies were liquidating or no longer writing new business in Florida. The few remaining carriers were imposing serious rate increases.
Why this Crisis?
1.) Florida accounts for less than 10% of the country's home insurance claims, almost 80% of its home insurance lawsuits (many of them fraudulent claims).
2.) Fraudulent claims & lawsuits + the high overall claim risk in Florida = net underwriting losses over $1 billion in the last few years.
What's Being Done to Curb the Home Owner's Insurance Crisis in FL
Senate Bill 76 included several provisions to curb fraudulent claims causing insurers so much strain. One such provision is aimed at reducing the solicitation tactics that fraudulent contractors often use at the start of a scam.
Florida lawmakers met for a special session & the Legislature passed an insurance reform bill that includes several provisions to help slow the spiral of the market. The provisions included setting up the My Safe Florida Home Program, which provides grants to help Florida homeowners strengthen their homes against damage. Additionally, home insurance companies will not be able to deny coverage for homes solely based on roof age if a roof is less than 15 years old and still has five years of useful life left. Finally, lawyers' rates will be restricted in property insurance claims cases, hopefully discouraging fraudulent lawsuits and decreasing litigation costs.
How to Decrease Your Risk of Nonrenewal
There's nothing you can do to prevent your company from pulling out of the state, but there are steps you can take to make your home as insurable as possible:
Keep your roof updated and in good shape: Have your roof inspected regularly and repair minor damage as it happens. If you can afford to, replace your roof before it reaches 15 years of age to lessen the risk of being nonrenewed.
Install wind mitigation features: State law requires Florida home insurance companies to offer discounts for certain wind protection features Hurricane clips / straps and other roof-bracing measures, storm panels and shutters, etc. decrease the risk of severe damage to your home, thus making your property more attractive to insurers.
Roof Condition Certifications & Wind Mitigation Inspections are $135 ea. / $235 for BOTH.
Call today – 833-474-3756
Maintain your property: Generally, maintaining your property will make finding insurance coverage easier. Along with checking your roof, also regularly check the rest of the exterior features of your home for damage. You should also make sure no large tree branches or other potential hazards overhang your home, as these could put you at risk of roof damage in a windstorm.
Be wary of solicitation: Soliciting business isn't against the law, but contractors who canvas neighborhoods after storms may be part of a scam.
Do not sign an assignment of benefits form: By keeping control of your policy, you decide if a lawsuit is filed, which vastly cuts down on fraudulent litigation. It's worth noting that these forms are often buried within otherwise legitimate-looking contracts. Once you've signed, the form is legally binding, so it's important to read everything you are asked to sign. Do not let a contractor simply point out a signature section on paperwork or scroll past the details on a tablet screen. Read the entire document carefully.
Additionally, some insurance companies now offer a discount if you agree to make your policy unassignable. Insurance companies report that having a high number of unassignable policies has shielded them from much of the litigation nightmare hurting the industry.
The bottom line
Florida home owners' insurance has always been complex due to the state's high risk of storm damage, but the ridiculous number of fraudulent roofing claims has pushed the market to the brink of collapse. There is hope though, as measures are put into place to protect companies and policyholders. Some laws have passed, and more have been proposed that could help curb scams and carriers take a different approach to insuring homes in the Sunshine State.
Special Thanks to: Bankrate – Cate Deventer – Insurance Writer & Editor