The Market is a little Nutz right now (July 2022)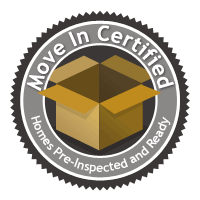 With the recent increase in Real Estate inventory throughout Florida, sellers & their Realtors are looking for ways to stand out from the crowd.
The absolute # 1 BEST way to do this is with a Pre-Listing Inspection.
Want to sell it quickly & easily?
Here's why a Pre-Listing Inspection makes sense:
Sellers can schedule the inspections at their convenience with little effort on the part of agents.
The Inspection Report provides a third-party, unbiased opinion from a certified InterNACHI inspector to offer to potential buyers.
You can be alerted to any immediate safety issues found, before other agents and potential buyers tour the home.
Sellers can accompany inspectors during the inspections, something normally not done during buyer's inspections.
Reports help sellers see their homes through the eyes of a critical, third-party, thus making sellers more realistic about asking price.
Repairs made ahead of time will make homes show better.
The Home Inspection Report can be used as a marketing tool.
The report can relieve any unfounded suspicions of prospective buyers.
Seller inspections eliminate buyer's remorse that sometimes occurs just after a buyer's inspection.
Seller inspections reduce the need for negotiations and 11th-hour re-negotiations.
Seller inspections relieve the agent of having to hurriedly procure repair estimates or schedule repairs.
The reports might encourage buyers to waive their inspection contingencies.
Reports provide full-disclosure protection from future legal claims.