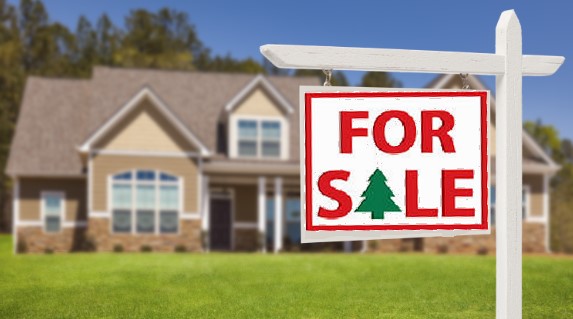 As they often do, experts disagree about selling Real Estate during the winter holiday season. Many feel it's not the optimal time to sell a home. They'll say the weather isn't right, it's the middle of the school year, and most people are too busy thinking about holiday plans and travel. But then others will point out that there's less competition when selling in the winter. People also have more time off work around the winter holidays, which means more time to look at homes. And finally, buyers looking during the holidays may be more motivated to act fast.
If you are selling your home during the holidays, here are a few tips to help.
1.) Price It Accordingly
Do your homework. Every real estate agent should be able to give their clients a comparative market analysis (CMA), or a list of comparable properties (comps), currently for sale and recently sold in the area. Obviously, make adjustments for the differences, but price competitively. It's often better to price it a little lower right from the start rather than making multiple price reductions while other houses sell around you.
2.) Be Flexible About Showings
During the holiday season, everyone is busy! We all have more plans than usual, but if you're selling a home, you and the home need to be accessible for showings whenever buyers request, even with short notice. EXAMPLE: Steve and Janet (buyers) were talking with her parents while they were in town for the holidays and noticed your place last night. They both would really like Janet's parents' opinion buy they fly back home tomorrow night. Can you show them the house tonight or tomorrow morning?
3.) Clean-Up the Curb Appeal
Luckily snow is rare throughout most of Florida, but still winter months often mean less attractive landscaping. However, that's no excuse for neglecting curb appeal altogether. Trim trees and bushes, illuminate pathways, make sure that there's a mat at the front door, etc.
4.) Stage the Home Accordingly
Don't go nuts like Clark Griswold, but add tasteful but simple holiday decorations. Focus on the cozy features like warm blankets and the fireplace (if applicable). This is also a great time to bake cookies when someone comes for a showing. Warming up a space during the holidays often makes it easier for potential buyers to picture themselves there.
5.) Focus on the Major Features
Got a pool? Throw in a raft or floaty even if you don't use it this time of year. Got a pool heater? Showcase the fact that you CAN use the pool all year round. Waterfront? Make sure potential buyers see that view! Got a boat? Make sure it appears ready to go rather than buttoned up for the winter. New roof, water heater, A/C – be sure to leave Owner's manuals or other paperwork on the kitchen counter so potential buyers notice.
If you can manage expectations, and set up a game plan before you put a home on the marketing during the holidays, it's going to help you stay more relaxed, focused, and hopefully help you sell the house faster.