We will take two water samples from the home. We follow the Florida Department of Health procedures for collecting water samples. We will deliver the samples to two separate laboratories. The first tests for Hardness (CaCO3), pH, Iron (F+, F++), Hydrogen Sulfide (H2S), Tannins (Humic Acids), & Total Dissolved Solids (TDS). The second sample is tested by the County Health Department for BIOLOGICAL contaminates - coliform which is a micro biological indicator of harmful pathogens and bacteria - E. Coli, fecal matter, etc. We can also test for CHEMICAL contaminates - lead, nitrites, & nitrates which often come from fertilizer &/or pesticides. (additional fees apply).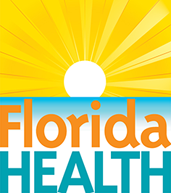 Stand Alone = $335
With 101 Point Inspection = $225
Click here to see what the County Health Department Environmental Engineering Division has to say about testing your drinking water.