4-Point Insurance Inspection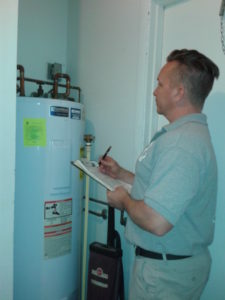 The Four Point Insurance Inspection was created after Hurricane Andrew struck Florida in 1992. It is often required by insurance companies before offering insurance (especially homes over 20 years old). This inspection consists of visual inspections of the (1) Roof (2) Electrical System (3) Plumbing and (4) HVAC System. Insurance companies want to know the make, model, serial number, age, building code used when each area was last updated (which requires a permit search), current operating condition, maintenance requirements, and expected service life of these four components. We will complete a standardized form complete with photos as required. Our own proprietary report is recognized as "a quality product" & is accepted by ALL insurance companies throughout Florida.
NOTE: Many inspectors will charge you for an inspection even if it doesn't benefit you. WE DON'T DO THAT!
If we are conducting a Standard Home Inspection & we determine that the home won't pass a 4 Point Insurance Inspection then we'll explain why & skip that inspection, rather than charging you for an inspection that isn't going to do you any good.
Stand Alone = $135
With 101 Point Inspection = $95
Insurance Special (Both Wind Mitigation & 4 Point Insurance Inspection)
Stand Alone = $235
With 101 Point Inspection = $175